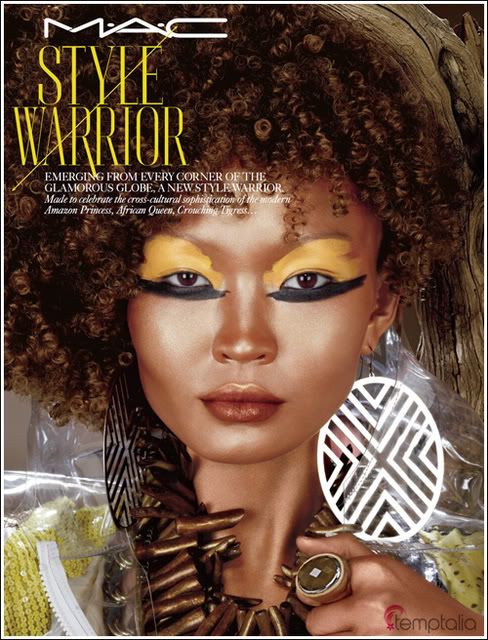 this evening, i attended the style warrior party @ the MAC in gtown. it pays to be friendly with the MAs. my girl, lauren, put me on the list LAST minute. they had free mixed drinks (made w/ ciroc) and food. i neglected to bring my camera and my friend forgot hers in the office so no pics, sorry :( 
you're not missing anything because that store is tiny and they didnt really decorate. probably because the collection is not scheduled to release until may 21st. also, they are still peddling that "rose romance"crappy-ness. 
i was in much anticipation of this collection. i heard about it first like in january. you can read more about it @
temptalia
. 
so what did i get? i picked up 'bright future' and 'tempting' eye shadows. 'tempting' is part of the permanent collection and i had my eye on it but i wanted it in the special style warrior collection. 
what will you be getting, if anything, from this collection? any events going on in your area?