the PedEgg got
PJD's
seal of approval and thanks to my recent purchase, it gets mine. i had to run out and get one of these things lest i look like one of the people T is talking about in
this post
. PJD is right, all the shavings do NOT get trapped in the tool itself and that sucks. it does what i need it to do so i can't get too mad. thanks to this little 10 dollar addition to my arsenal, i can continue to be a budget beauty and skip that trip to the nail shop. well, i cant skip it completely because i need them to hook my brows up...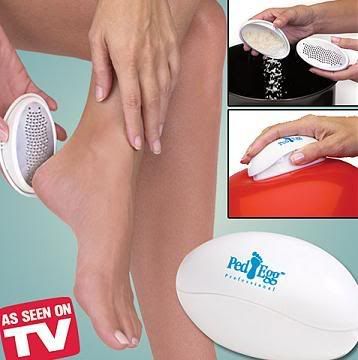 where to buy: pretty much everywhere! honestly, they have gotten extremely popular so you don't have to order off the tv. cvs, walgreens... i think i saw one in the grocery store. 
happy birthday to my big sis, Tiffany!!!!!