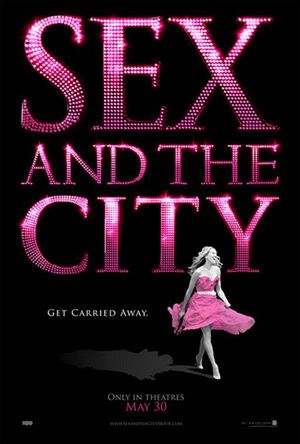 i am not a sex and the city fan. it's not that i am opposed to the show in any way. i just never got into it. i have probably seen 3 full episodes and that is a generous estimate. with all the hype around the movie, it became one of those things i purposely ignore. 
i saw the film on a whim: i was bored, my friend had come up on two free movie passes. i'm going to go off on a short tangent to explain how she got said passes because it amuses me. she and her mother went to see Welcome Home, Roscoe Jenkins and two people got to fighting inside the theater and the theater gave out passes to patrons since they had missed a good portion of the movie. unfortunate for my friend but why was she going to see that in theaters anyway? also why are you having an altercation in the movie theater?
i am actually kind of glad boredom got the best of me and i decided to spend my friday night with 4 old white women...and J-Hud. i tend to forget about her and so did the film, but that is another thought for another day. there was a sweet story line, but corny nonetheless. i feel that's how the show was and it was tolerable and even sometimes enjoyable. but i'm a corny person. you don't have to be a regular viewer to follow and enjoy this movie. i got a little "carried away". 
[2 mi. and weights]